Looking for something? - Here are a few hints on how to navigate our site.
Searching for a particular product and you are not very sure?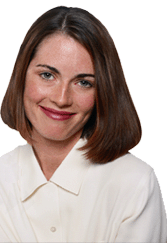 Please use the "Search" box at the top right hand corner of this page.
Check if you have the Printer model on hand (Ex. HP Laserjet 4050) Then try typing "4050" (Without the quotes) - If you type in HP 4050 you will get every single listing that has the word "HP" AND the word/number "4050"
Check if you know the original part number for the cartridge (usually in the manual or online)
If you are stuck .. Please contact us by e-mail or call us. We normally answer within about 1 hour or less and will be more then happy to help if we can.
What we normally carry in our store or is readily available:
Remanufactured Utra Premium laser toner cartridges for many brands of printers (Mostly HP, Lexmark, IBM, Xerox, Canon and a few more.
If you cannot find your product - Please do aks us. We will do our very best to get back to you right
Ribbons for MANY brands and models
These are ALL brand new and we will not list all of them (it is almost impossible to list all of them)
If you do not find what you are looking for - Please ask
We carry a few common types in stock, however there are many that we do not since we do not want to ship dry ribbons that are useless
For many common ribbons you will find the same ribbons in different bundles and configurations
PLEASE buy for about 6-8 months worth, even though they do have a shelf life of about 18 months.We do want you to be happy with the product.
If you require larger then normal quantities of a certain product, please let us know - We will glady consider any reasonable offer.
We do have access to additional ribbon manufacturing. If it is not listed - please ask.