You do not need to have a registered paypal account to pay
Once you reach the final payment page you will have the option of using your own paypal account or you will be able to enter your regular credit card information as well. Please see the red arrow.
If you are not sure - please do ask us. We will be happy to help to accomodate you.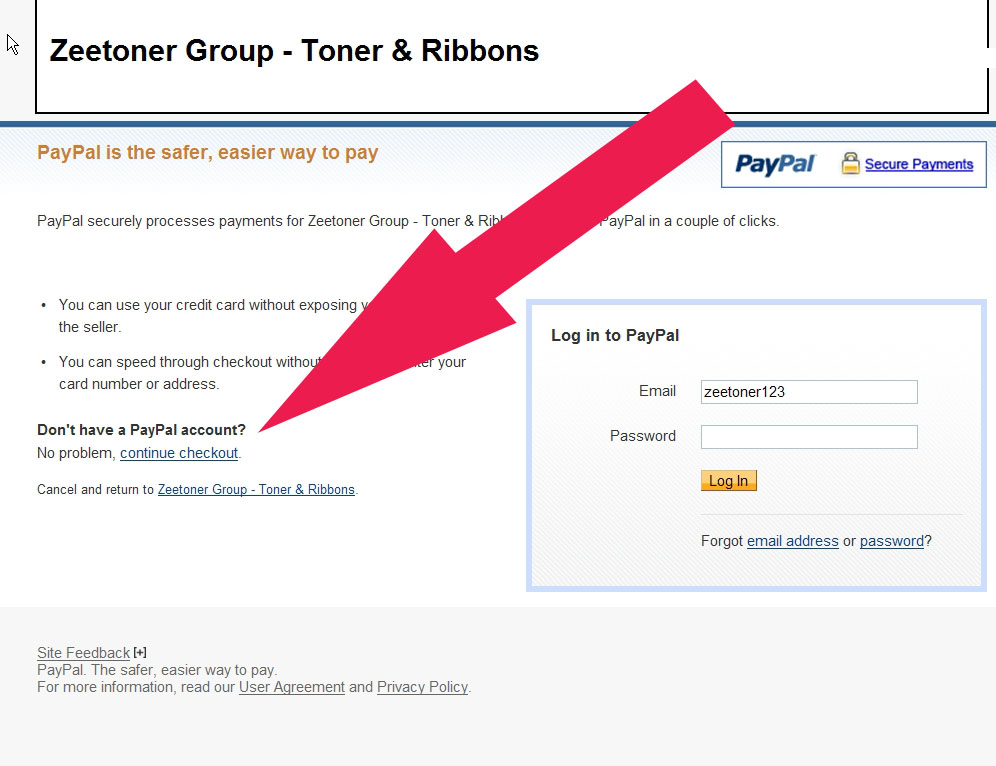 After you click on the "Don't have a PayPal account" you should see the next page to enter your credit card information
Thank you
Zeetoner team